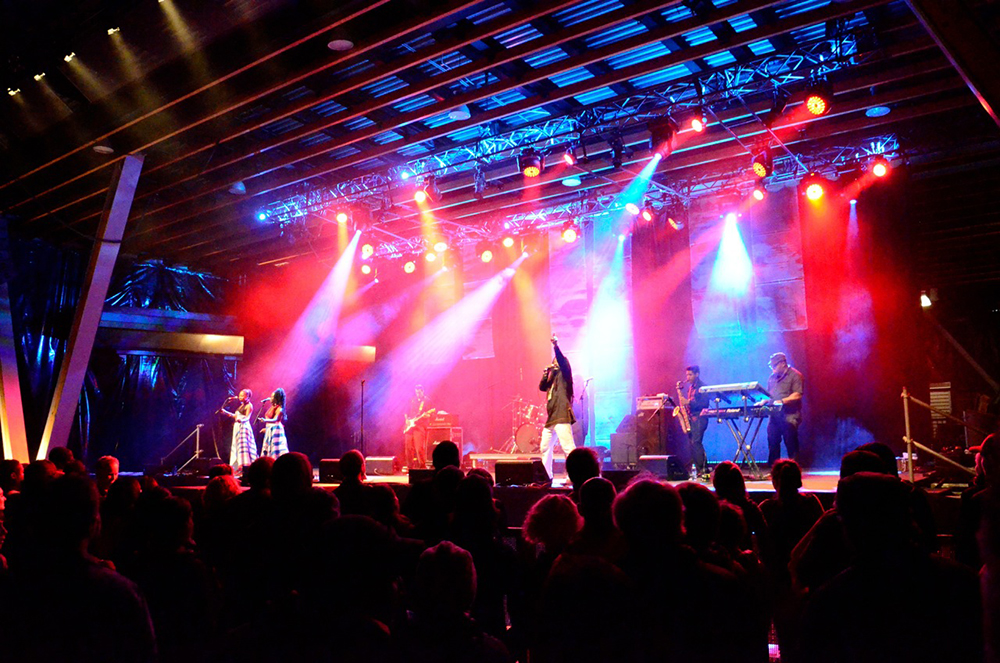 The Resort Municipality of Whistler (RMOW) is pleased to bring the fourth year of the Whistler Presents Summer Concert Series to the community as part of the year round Festivals, Events and Animation (FE&A) Program.
The concerts feature a diverse range of music from rock and reggae to classical.
"The FE&A calendar is full of outstanding events and festivals each weekend throughout the summer, and the Whistler Presents Summer Concerts are an excellent way for resort guests to spend an evening in Whistler Village," said Whistler Mayor Nancy Wilhelm-Morden. "The concerts, along with Street Entertainment and the roster of other festivals and events bring a diverse, jam packed summer calendar of entertainment, sport and culture in Whistler."
All concerts and performances are free of charge, and take place at Whistler Olympic Plaza, with Street Entertainment and other animation throughout the Village.
For more information, visit whistler.com/events or whistler.ca/whistlerpresents
Saturday, June 28
Location: Whistler Olympic Plaza
Time: 7:30 PM – 10:00 PM
Description:
7:30 PM Lindi Ortega
8:30 PM Barney Bentall and The Grand Cariboo Opry
Sunday, June 29
Location: Whistler Olympic Plaza
Time: 7:30 PM – 10:00 PM
Description:
7:30 PM Jon and Roy
8:30 PM Said the Whale
Tuesday, July 1
Canada Day Concert – Vancouver Symphony Orchestra
Location: Whistler Olympic Plaza
Time: 3:00 PM
Description: Enjoy the festivities of Canada Day in Whistler, including this free concert from the Vancouver Symphony Orchestra celebrating the national day. Program Details
Wednesday, July 2
Brass Quintet Chamber Concerts
Location: Village Square
Time: 11:00 AM – 12:00 PM | 1:30 PM – 2:30 PM | 3:30 PM – 4:30 PM
Description: Hear the lively sounds of the string quartet as you stroll through the Village. Program Details
Friday, July 4
String Quartet Concerts
Location: Town Plaza
Time: 11:00 AM – 12:00 PM | 1:30 PM – 2:30 PM
Description: The Vancouver Symphony Orchestra string quartet plays free concerts in Whistler Village. Program Details
Vancouver Symphony Orchestra Concert
Location: Whistler Olympic Plaza
Time: 8:30 PM
Description: A full orchestra performance in beautiful Whistler Olympic Plaza. Bring blankets or chairs and enjoy the music from the comfort of the lawn. Program Details
Saturday, July 5
String Quartet Concerts
Location: Village Square
Time: 1:30 PM – 2:30 PM
Description: A free concert from The Vancouver Symphony Orchestra string quartet. Program Details
Vancouver Symphony Orchestra Concert
Location: Whistler Olympic Plaza
Time: 8:30 PM
Description: A second full orchestra performance in beautiful Whistler Olympic Plaza. Program Details
Wednesday, July 16
Pre-Pemberton Music Festival Free Concert
Location: Whistler Olympic Plaza
Time: 4:30 PM
Description: A free concert from Gord Downie, The Sadies, Matt Mays and Dan Deacon. More Information
Friday, August 22
Location: Whistler Olympic Plaza
Time: 7:30 PM – 10:00 PM
Description:
7:30 PM The Matinee
8:30 PM Corb Lund
Saturday, August 23
Location: Whistler Olympic Plaza
Time: 7:30 PM – 10:00 PM
Description:
7:30 PM Kuba Oms
8:30 PM Jarvis Church
Friday, August 29
Location: Whistler Olympic Plaza
Time: 7:30 PM – 10:00 PM
Description:
7:30 PM Del Barber Band
8:30 PM Dallas Smith
Saturday, August 30
Location: Whistler Olympic Plaza
Time: 7:30 PM – 10:00 PM
Description:
7:30 PM Messenjah
8:30 PM Rocky Dawuni
Sunday, August 31
Location: Whistler Olympic Plaza
Time: 7:30 PM – 10:00 PM
Description:
7:30 PM Headwater
8:30 PM Matt Nathanson