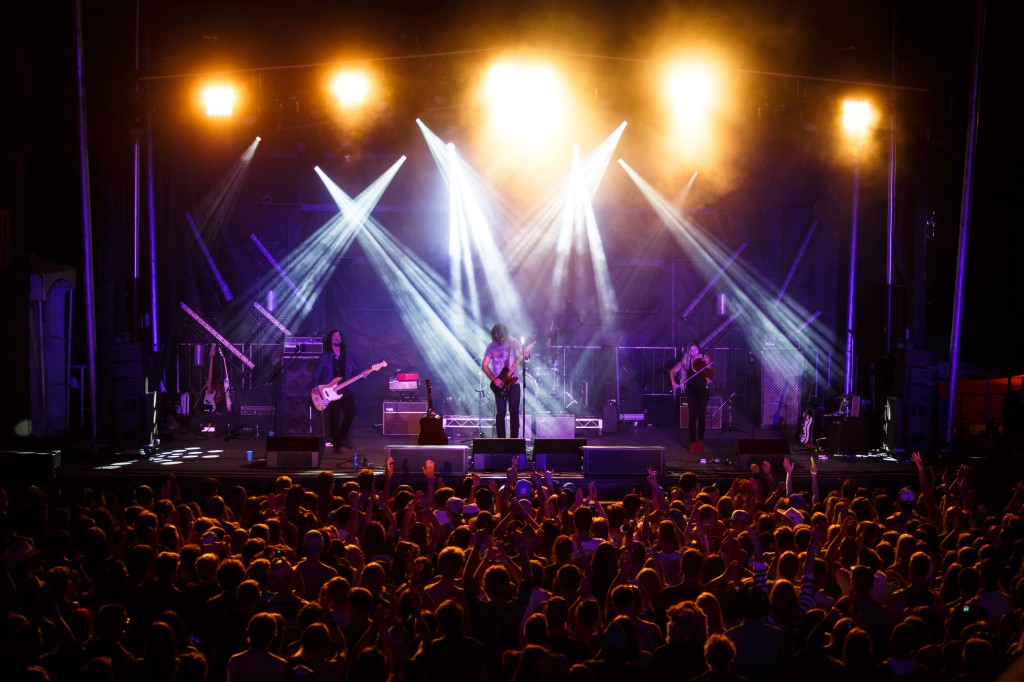 With planning for the significant expansion of the Squamish Valley Music Festival in 2014 well underway, more details have emerged on additional spinoff activity created by the festival.
A new report released this week through the Conference Board of Canada's "Festival and Events Assessment Model" has revealed the 2013 Squamish Valley Music Festival generated a total of $18.7 million of economic activity in BC. Over $9.9 million was spent in the local community, bringing the total impact to the Squamish area to an estimated $16 million since the festival's launch in 2010.
This year's festival also generated over 178 million impressions through a media advertising and promotion package valued at $1.2 million dollars.
"The benefits to Squamish from this event are clear and range from direct spending that puts money in the pockets of local businesses to increased awareness of Squamish resulting from the fact that 90% of festival-goers come here from outside our community," says District of Squamish Mayor Rob Kirkham. "We look forward to working with our partners Brand.Live and Live Nation Canada through 2014 and beyond to continue to grow this event to maximize the positive benefits for all."
"We are thrilled to have confirmation of the tremendous economic, tourism and media impacts that the Festival delivers locally to the community of Squamish and overall to the Province of British Columbia. 2013 was an amazing weekend for festival attendees and we are looking forward to growing the festival, the overall experience and the economic impact with our increased capacity for 2014," states Paul Haagenson, President of Live Nation Canada.
Report highlights (Squamish Impact):
89.5% attendees traveled from outside the Squamish region.
73.2% attendees stayed overnight in the Squamish area for an average of 2.7 nights.
24.3% attendees were day trippers.
Approximate spending in other secondary industries:

Restaurants and Bars – $1.8 million
Food and liquor stores – $1.5 million
Retail shopping – $1 million
About brand.LIVE
brand.LIVE is one of Canada's leading event management and sponsorship agencies with a diverse portfolio of extraordinary events. Notable projects include: the 2005, 2009 and 2011 Grey Cup Festivals, Canada Day Celebrations at Canada Place, Sarah McLachlan's "Summer Sessions at Ambleside" and "Voices in the Park" fundraising Concerts, The Khastsahlano Music Festival, The annual Luxury Supercar Weekend, The Crankworx Festival and "Whistler Presents "Concert Series, The BC Children's Hospital Crystal Ball Gala as well as the annual Celebration of Light Fireworks Festival – recognized as the largest offshore fireworks competition in the world.
Based in Vancouver's Yaletown district, with offices in Whistler and Toronto, the brand.LIVE team produces award winning events that feature innovative programming with leading-edge creativity, and were the first production company in Canada to actively engage and promote the world-wide EcoNeutral program while offsetting the carbon footprint of every event they produce. For more information visit www.brandlivegroup.com