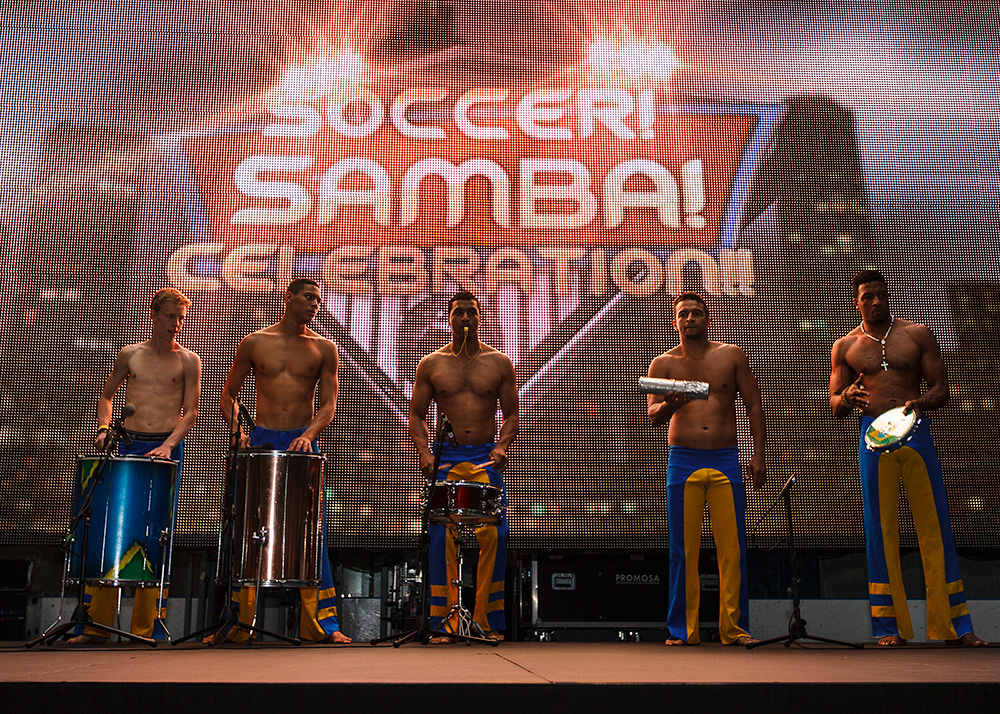 To mark the 2014 Fifa World Cup Final on July 13, the City of Vancouver hosted "Soccer! Samba!! Celebration!!!" at the Trout Lake Community Centre. BRANDLIVE was responsible for all event production and logistics.
1020 fans filled Trout Lake Community Centre for the free event that provided a fun, family-friendly, alcohol-free community celebration of the 2014 Fifa World Cup final match, capturing the "All In One Rhythm" spirit of the Brazilian World Cup as well as promoting the 2015 Women's World Cup which will be held in Canada.
"Vancouver is a city that loves its soccer, and we want to make sure that World Cup fans of all ages can take in the excitement during the final weekend," said Mayor Gregor Robertson. "With the 2015 FIFA Women's World Cup coming to Vancouver next year, soccer fever is building, and Trout Lake will be the destination for soccer families to take in the final on the big screen next weekend."
"Soccer fans throughout Vancouver have been coming to watch the World Cup at our community centres, and [is] a great way to cap off the tournament," said Vancouver Park Board Chair Aaron Jasper. " 'Soccer! Samba! Celebration!' had something for the whole soccer family."