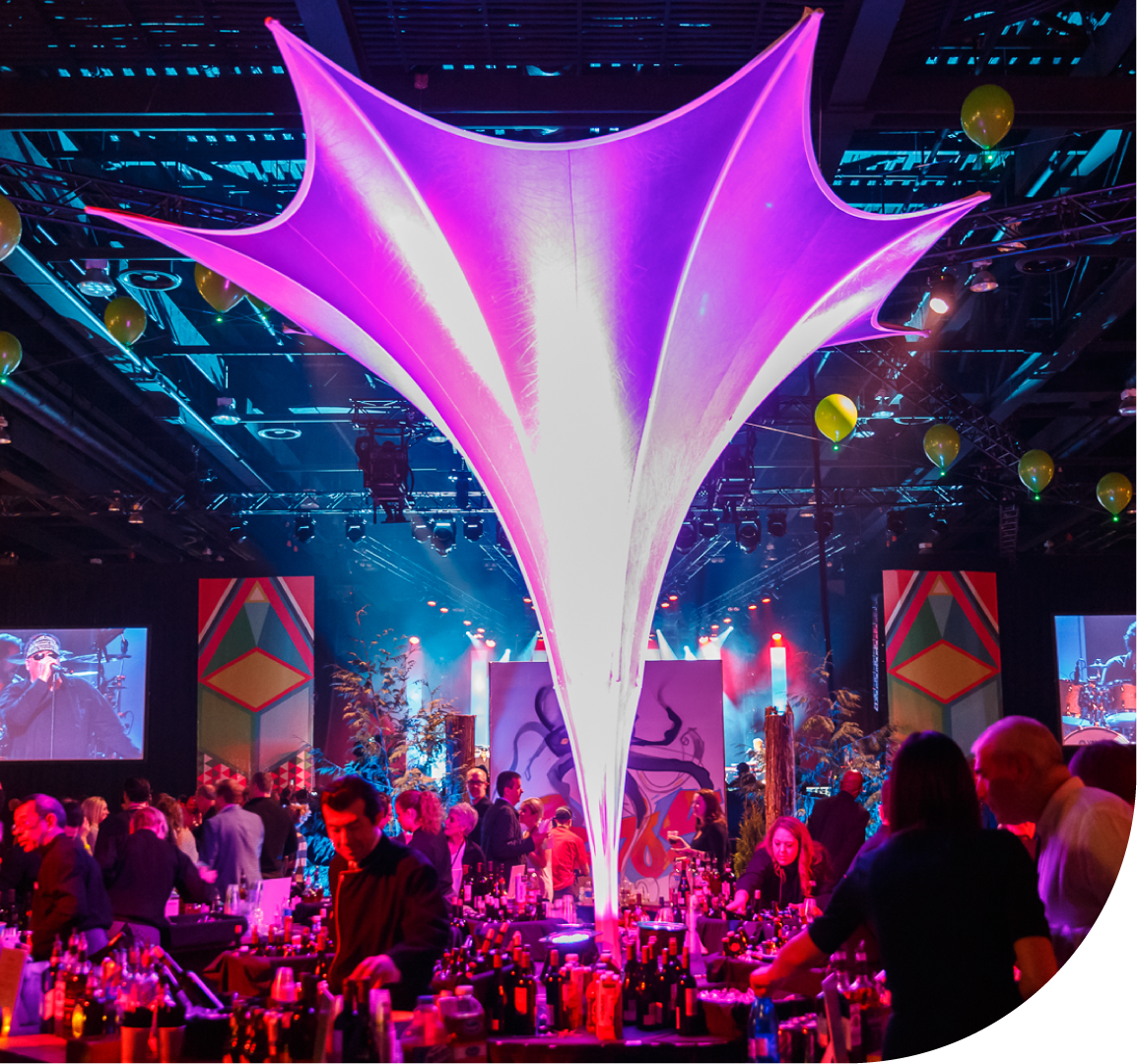 CREATING A COHESIVE & ENGAGING EVENT IDENTITY
At Brandlive, we believe in the power of the "guest journey", and that for your event's brand to have the full impact it should be thoughtfully weaved into every moment of the guest experience. Creating immersive environments and impactful designs, whether on-site or on-screen is what we do best.
Our team of designers will create an entire visual language for you. From developing event names and creative mood boards to designing custom event logos, iconography, and colour schemes that are incorporated across the entire experience, every event is an opportunity to showcase the culture behind your brand or event property – our team makes that happen. Starting with the first piece of save-the-date collateral, and continuing through the registration and ticket sales process, social media posts, email newsletters, website, and app, to the on-site environmental design, branding, signage, event decor, and digital assets, right through to the post-event highlight video.
Brandlive has many years of experience in the design and build of major festival activations for leading brands including Virgin Mobile, Budweiser, TopShop, FIFA Women's World Cup, Boston Pizza, Grey Cup, and Honda. We have brought this festival knowledge indoors to create innovative conference environments, stunning gala decor creations, content-rich networking spaces, and cutting edge lighting and video solutions. Our team of producers, brand experience designers, graphic artists, and technical experts will develop opportunities to transform the venue in new and unexpected ways creating an unforgettable journey for your guests.