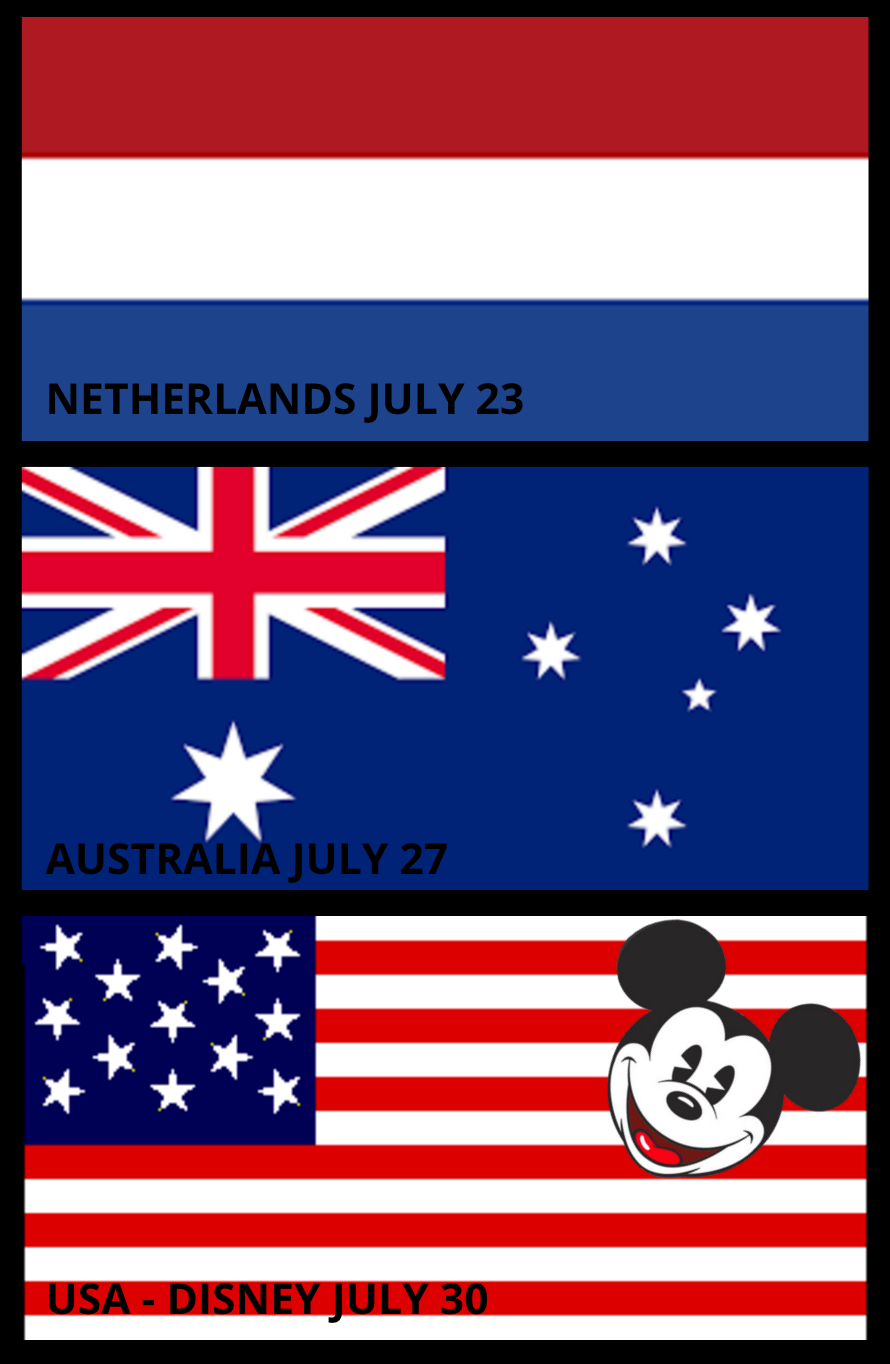 Honda Celebration of Light announces competing countries for the 2016 Fireworks Competition!
Meet our competing countries:
Saturday July 23 – TEAM NETHERLANDS
Founded in 2008, the Royal Fireworks have grown to be a well recognized company producing beautiful fireworks shows in the Philippines, China, and Dubai. They are eager to expand and become a key player in the industry. In 2015 they can 2nd place in the China Changsha International Pyro-Musical Fireworks Competition. We are very excited to have them as a participating country in the 2016 Celebration of Light.
---
Wednesday July 27 – TEAM AUSTRALIA
This famous Australian fireworks family found their spark back in 1922. Since then they have produced dazzling fireworks displays on national and international levels. Most recently receiving a gold medal for their display at the 2015 Da Nang International Fireworks Competition. Howard & Sons Pyrotechnics is one of the best-known fireworks artists and producers in the world. We are happy to have them here and participating in this years competition.
---
 

Saturday July 30 – 

TEAM USA – DISNEY
The Walt Disney Company has been producing fireworks since the 1960's when Disneyland Park opened in California. The Fireworks shows have grown through the years, they now produce 11,000 pyrotechnic events every year in 7 parks and 4 cruise ships. Walt Disney Company sets a standard for delivering highly specialized, choreographed fireworks presentations that tell a story for the audience. We can't wait to witness the magic.
We looked forward to seeing what these countries will bring for us this year! Can't wait to see you at the 2016 Honda Celebration of Lights! For more information go to 
http://hondacelebrationoflight.com